Theory of Operation
The AlarmPath subscriber unit is triggered by an alarm condition; it then sends a signal to the wireless network and receives an acknowledgement. The wireless network then passes that data on to any central station monitoring facility using standard reporting formats (pulsed data, Contact ID), No additional equipment is required by the central station to receive AlarmPath data. This whole process takes a very little time; in fact most wireless alarms are reported to the central station before the alarm panel dialer reports the same alarm.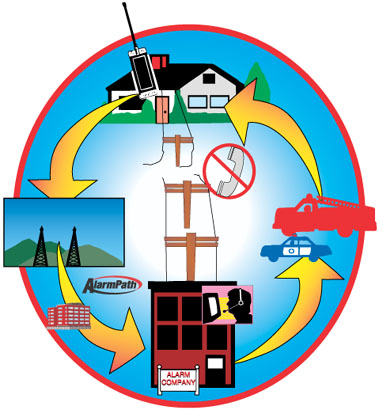 Any questions? Email: info@alarmpath.com
Some of the documents provided on this page are in PDF format, you may require Adobe Reader to view them.